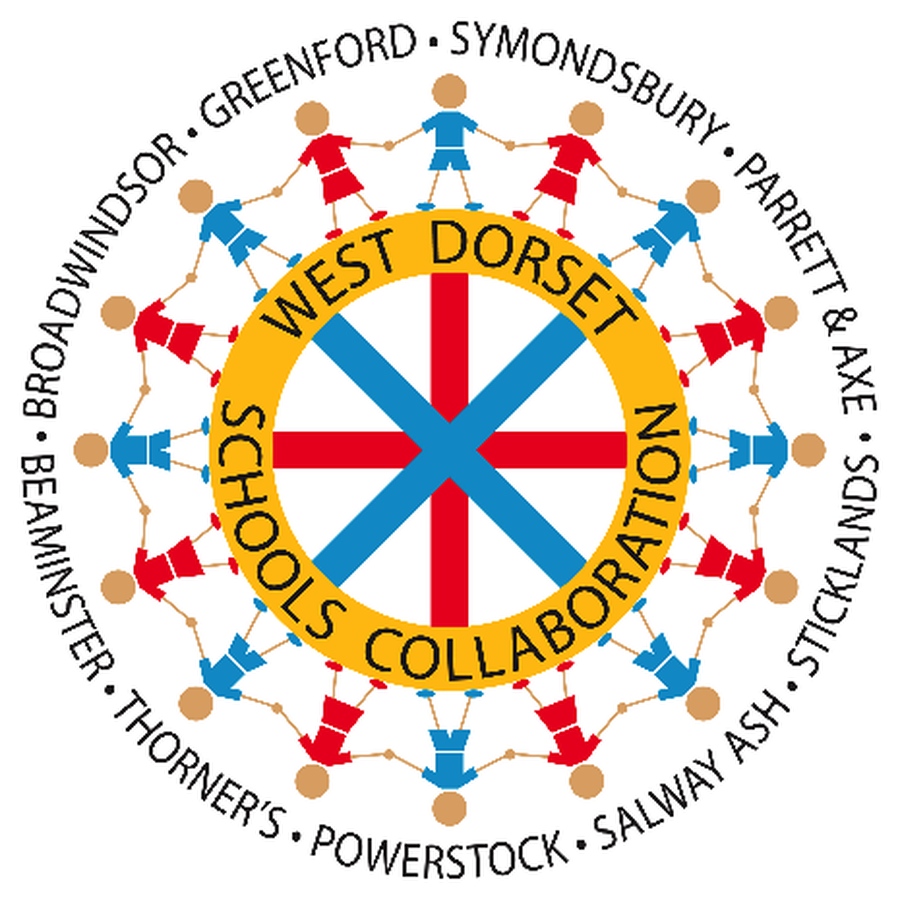 September 26th 2016
Dear Parents and Carers,
Welcome back to a new school year and an especially warm welcome to all our new school families.
I would like to update you on our new schools collaboration which was initiated last year and officially launched on 2nd September 2016 at Beaminster School. The West Dorset Collaboration is a partnership between 8 primary schools and 1 secondary school:
Salway Ash Primary

Sticklands Primary (Evershot)

Greenford Primary (Maiden Newton)

Parrett and Axe Primary (Mosterton)

Broadwindsor Primary

Thorner's Primary (Lytton Cheney)

Powerstock Primary

Symondsbury Primary

Beaminster School
All the primary schools have made a financial commitment to the group and Beaminster School provides on-site facilities, administrative support and valuable advice. The aim of the Collaboration is to create closer ties in order to share knowledge, experience, ideas and resources. There will be teacher exchanges, shared projects such as High Needs support and other initiatives which are currently being developed.
We remain part of the Beaminster Pyramid of schools, however this extends the pool of expertise from which we can benefit. We are very excited about the new Collaboration and look forward to keeping you updated with developments and how our school is benefiting directly from it.
If you have any questions about the Collaboration, please talk to Mrs Jackaman or contact the Governing Body.
With kind regards,
Mr Colin Grist